Remembering the 'Ror'n' Elgin

© Glen Brewer
---
CA&E newspaper clippings
---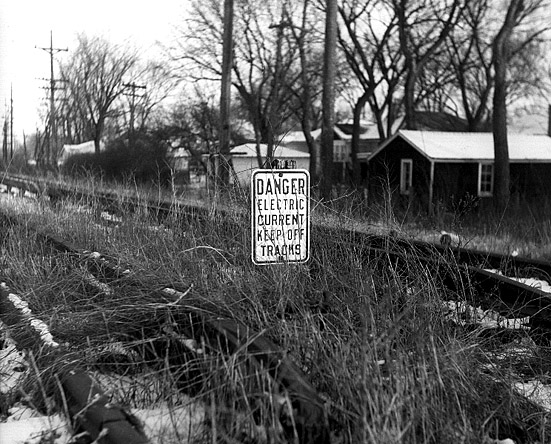 During the final years, I clipped and saved relevant newspaper articles from the Chicago Tribune and the Villa Park Argus.
---
The Chicago Tribune story of the end of all regular passenger service the next morning, July 4, 1957. Note that wooden cars were used until the end.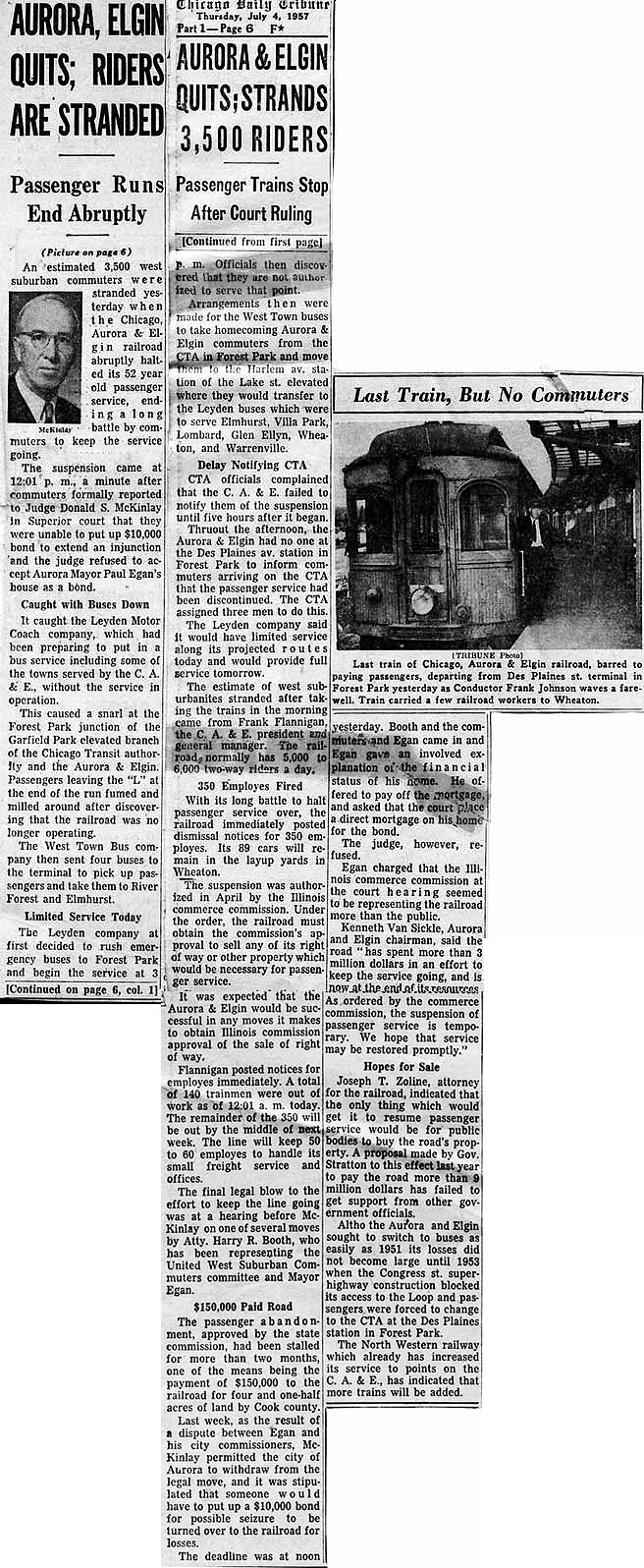 ---
For awhile there was still hope.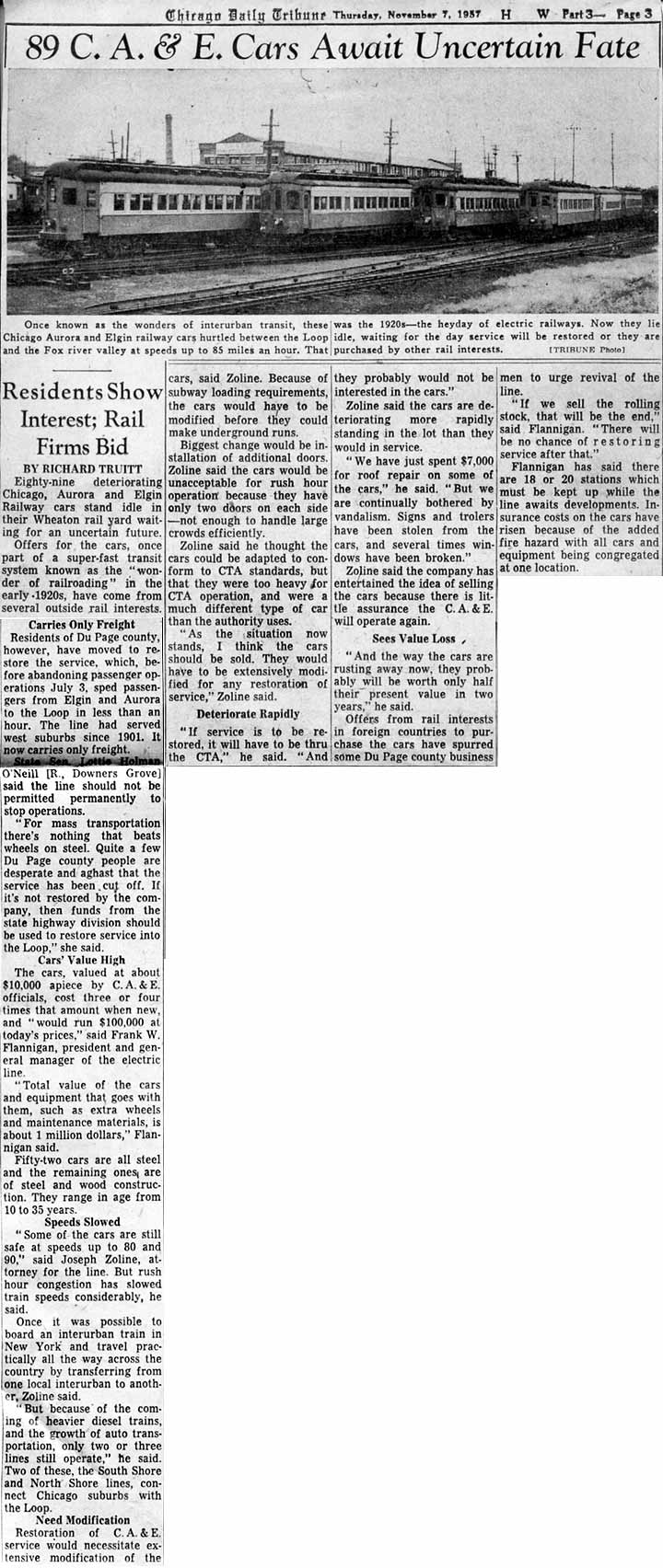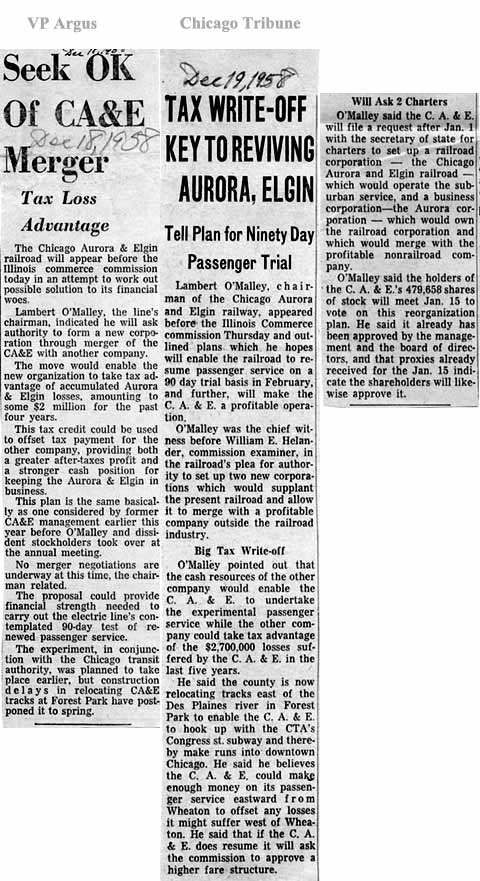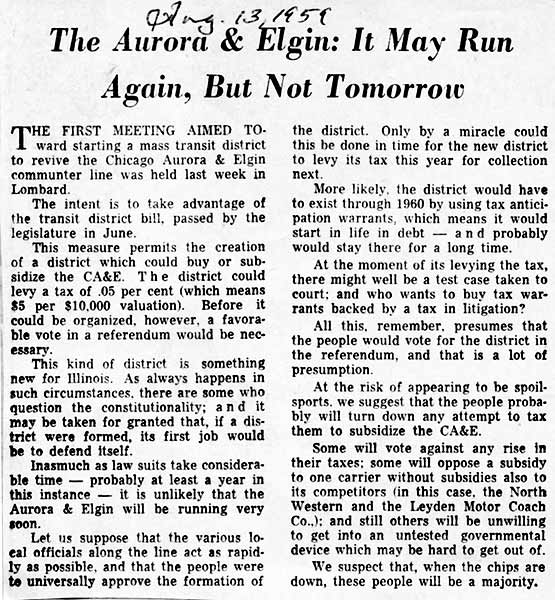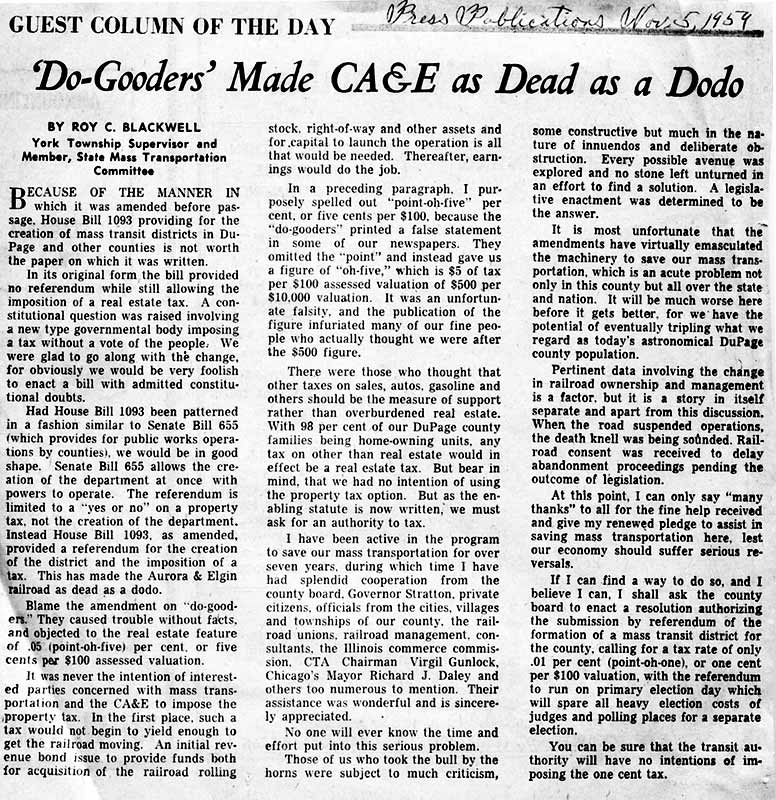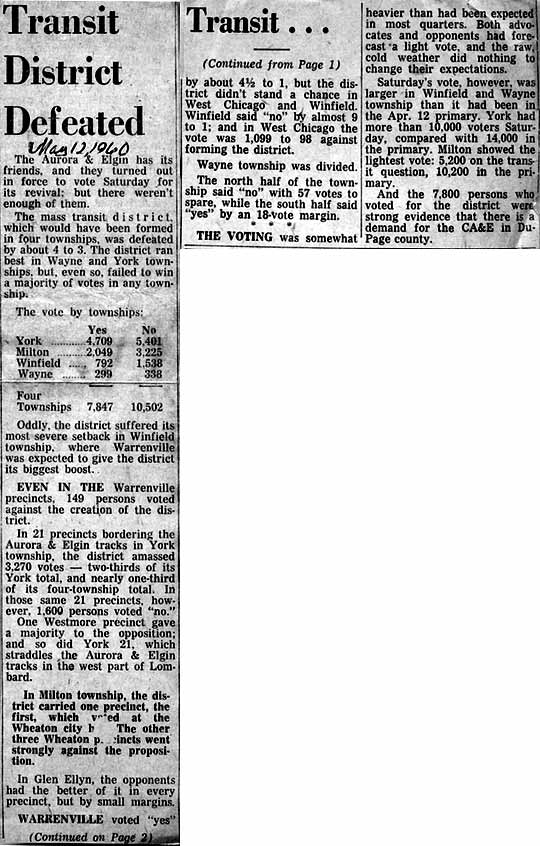 ---
Freight service didn't last much longer.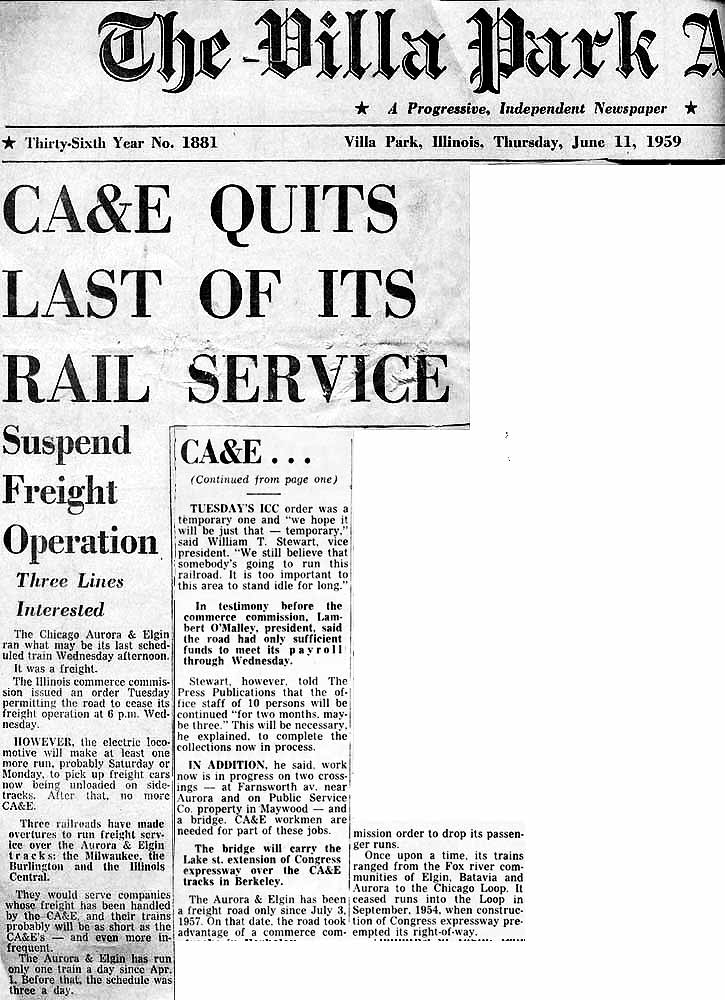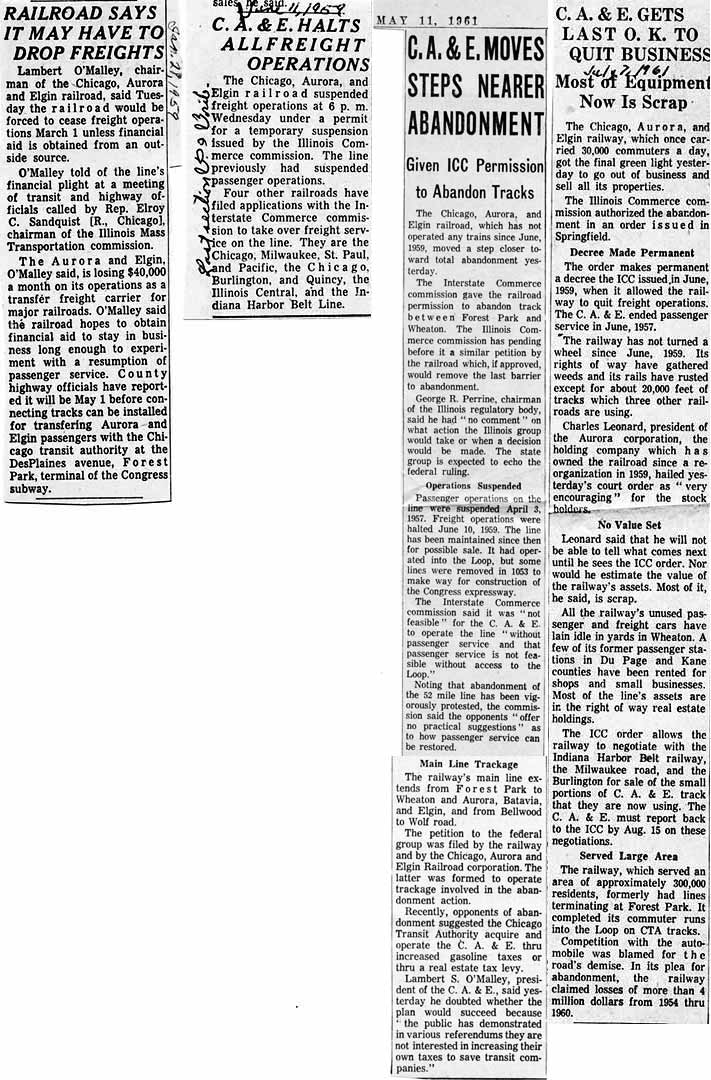 ---
Meanwhile the competition was modernizing.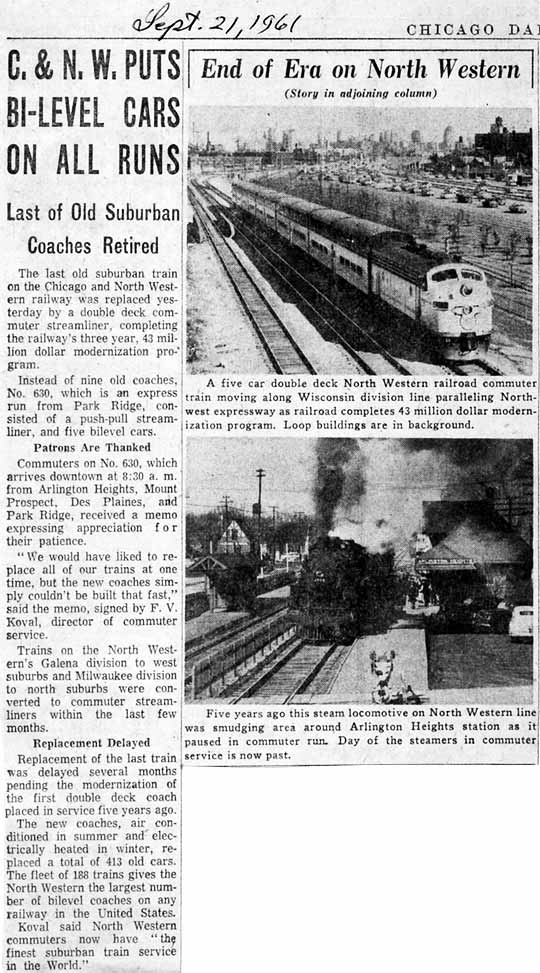 ---
Also see Riding the Electroliner
---
Switchyard
Page 1 The 'Ror'n' Elgin as I remember it
Page 2 Wheaton (headquarters, shops, equipment and scrapping)
Page 3 Along the line (Elmhurst to Elgin after abandonment)
Page 4 Relics of the CA&E