The boy who would buy a steam locomotive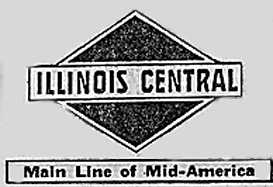 Or so the roundhouse foreman thought
© Glen Brewer
There were four railroads that helped shape my juvenile mind in the direction of becoming a hopeless, life-long railway enthusiast. Three of these railroads (The Chicago Great Western, The Chicago Aurora & Elgin and the Chicago & North Western) passed through my boyhood home town of Villa Park, Illinois; the Illinois Central nearly did so. The IC actually passed a little north of town. There was no station for Villa Park, and in fact I don't even remember even seeing a train on that portion of the IC more than once, but influence my young mind it certainly did.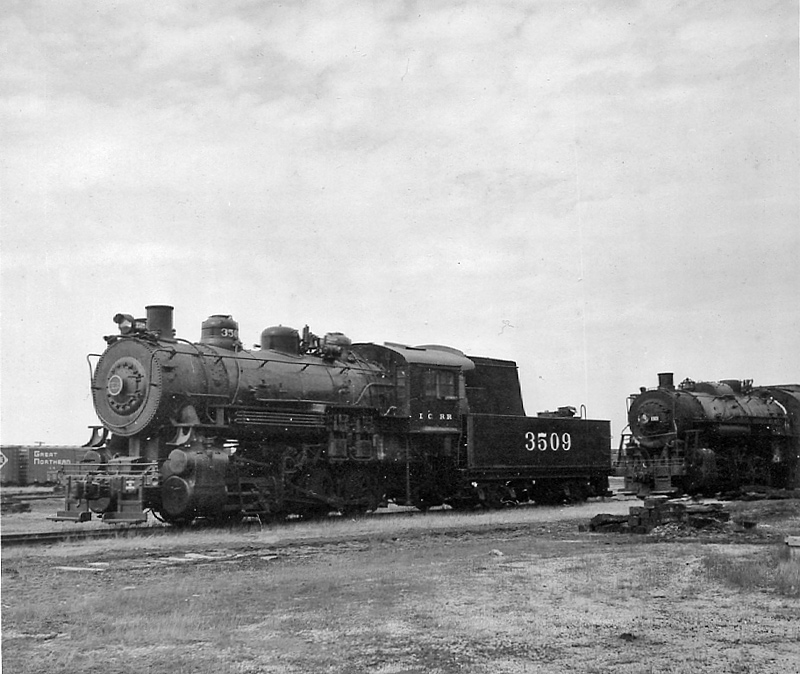 On long car trips to visit relatives south of Urbana, Illinois, we paralleled the straight, fast, double tracked main line between Kankakee and Urbana. Even during the war years with gasoline and tire rationing, we managed at least one round trip a year. US Highway 45 paralleled the IC, passing through each little farming community along the way. We, of course, slowed for each town while the trains rushed through at full speed. I watched the great war-time and post-war commerce from the window of my parent's 1941 Chevrolet. Back in the '40s, there were no children's car seats or seat belts. I stood as I pleased, climbed back and forth from the front to the back seat, and when I got bored and sleepy, I would climb onto the ledge below the back window for a nap. But most of the time, I kept a wary eye out for approaching trains. I'm not sure when my memories actually start; probably close to or after the end of the war. I remember occasionally traveling alongside a steam powered freight, but more often they roared by going in the opposite direction. I also remember substantial, brick towers, and little, shabby, shingle-sided stations. I remember seeing the mail hung out for pick up by RPO cars of trains that would not stop. I always hoped to see it done, but was never lucky enought to see it from a passing car.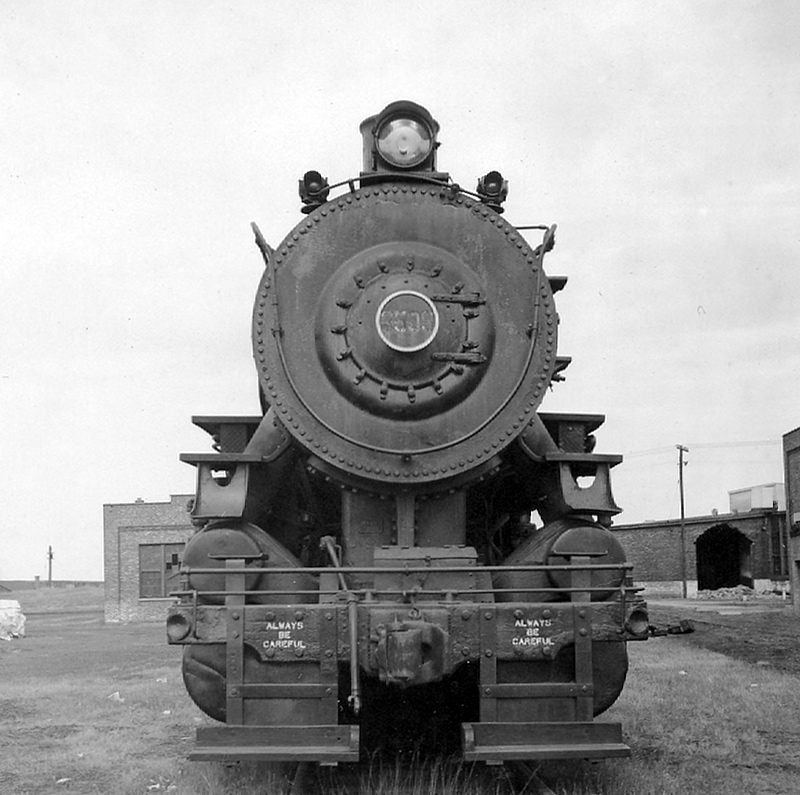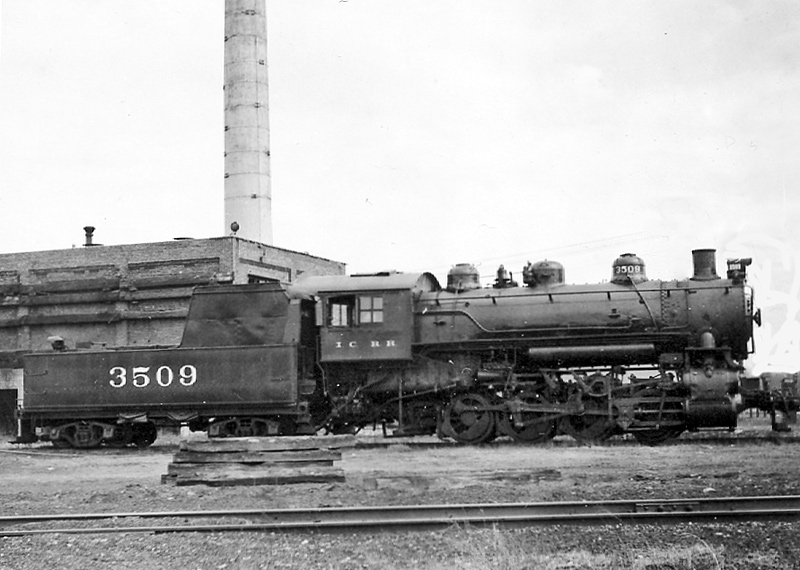 Years went by, Interstates bypassed the small towns, and steam locomotives disappeared. The last time I remember seeing an active steam locomotive on the IC was, I believe, in Kankakee: a Mikado was parked, under steam in the yard. I got my parents to stop, and had a good look, but unfortunately, on that trip, we had not brought a camera with us. Not too much longer, Sunday, March 26, 1961, my parents and I were in the Urbana area again, and I talked them into driving by Champaign to see if there was any chance some engines were still around. I was a driver myself by then, and I went to the station and asked. The agent went over to the company phone and called the roundhouse. With a twinkle in his eye, he asked on the phone if there were any steam engines there. He explained to his contact, I'm guessing the roundhouse foreman, that there was a young man in the station who wanted to buy a locomotive.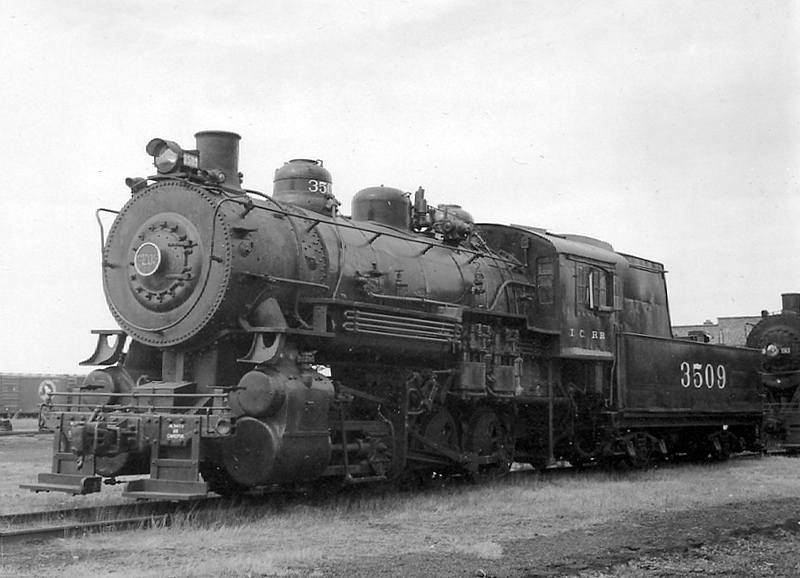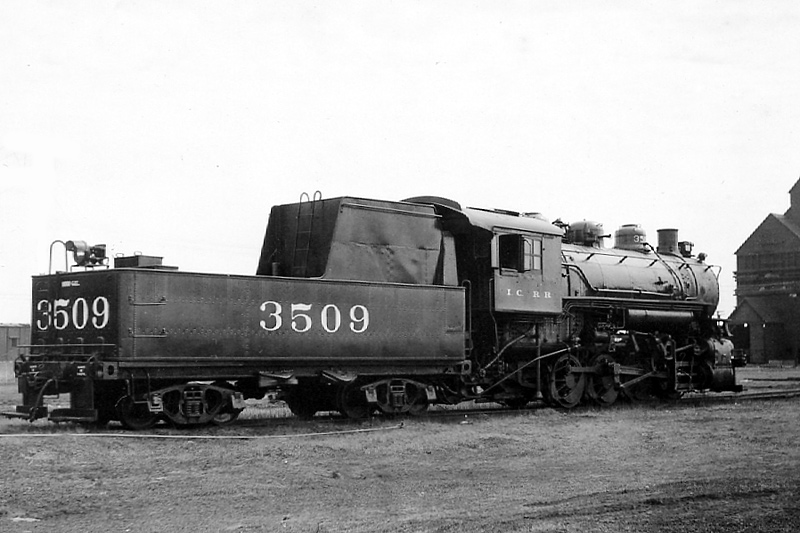 Yes, it turned out there were a couple of engines left. I was given directions of how to get there and drove over hoping at least to see some steam stored serviceable if not actually active. The roundhouse foreman came out as soon as we drove up and was very obviously disappointed when he saw me. He was expecting to make a serious sale. He waved me unenthusiastic permission to have a look and disappeared.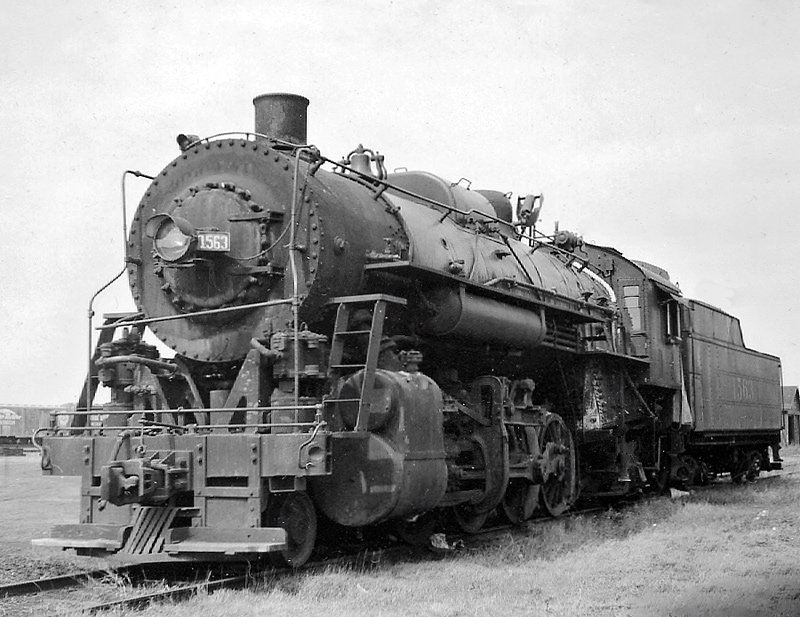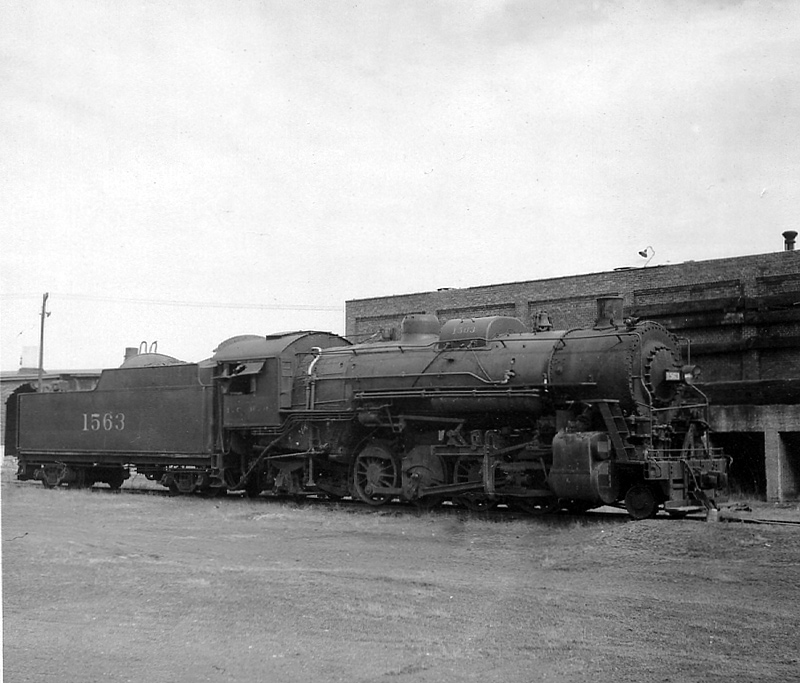 I was even more disappointed; there were only two engines and they were clearly set out for scrap. The engines were 0-8-0 Number 3509 built by Baldwin in 1921 and 2-8-2 Number 1563 built by Baldwin in 1912. They looked a bit pathetic. I took only a few photos, and never went back.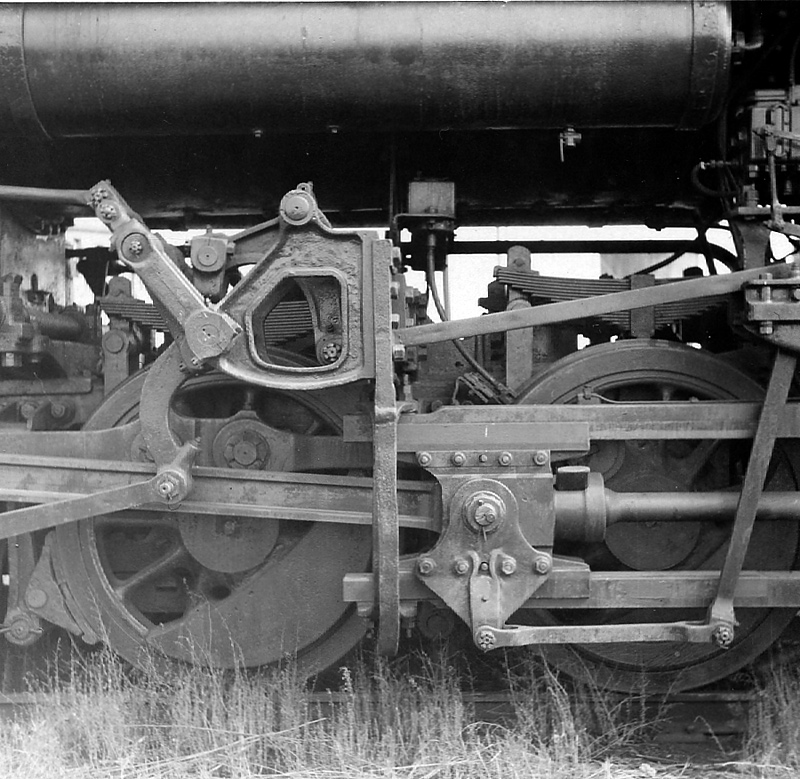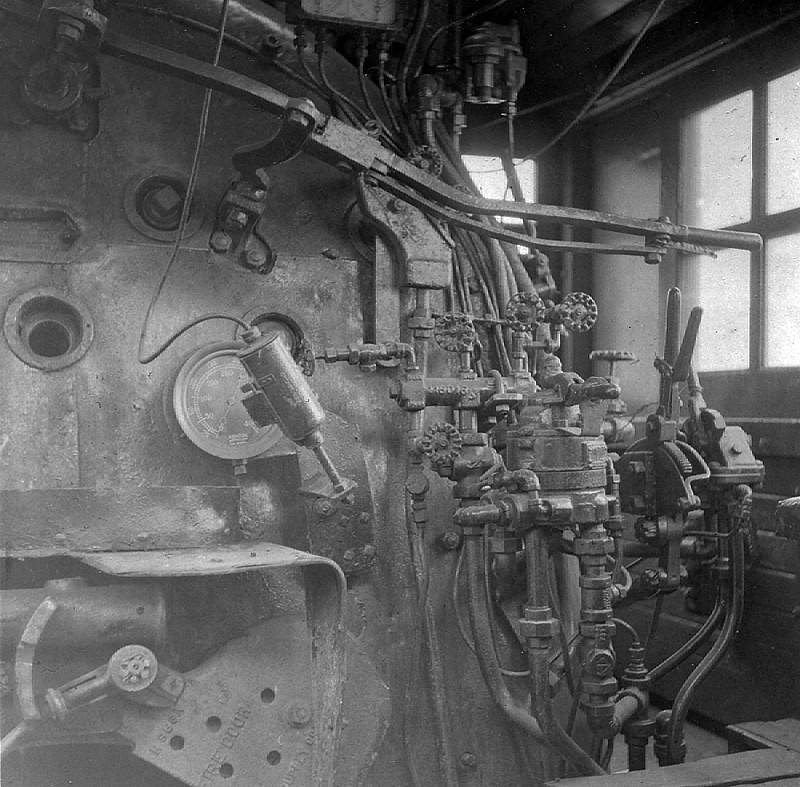 -- 30 --