To a locomotive in winter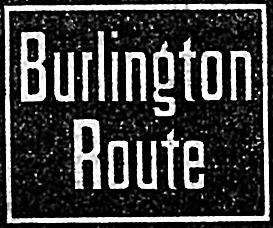 My second fan-trip was behind Burlington's much photographed 2-8-2 No. 4960
© Glen Brewer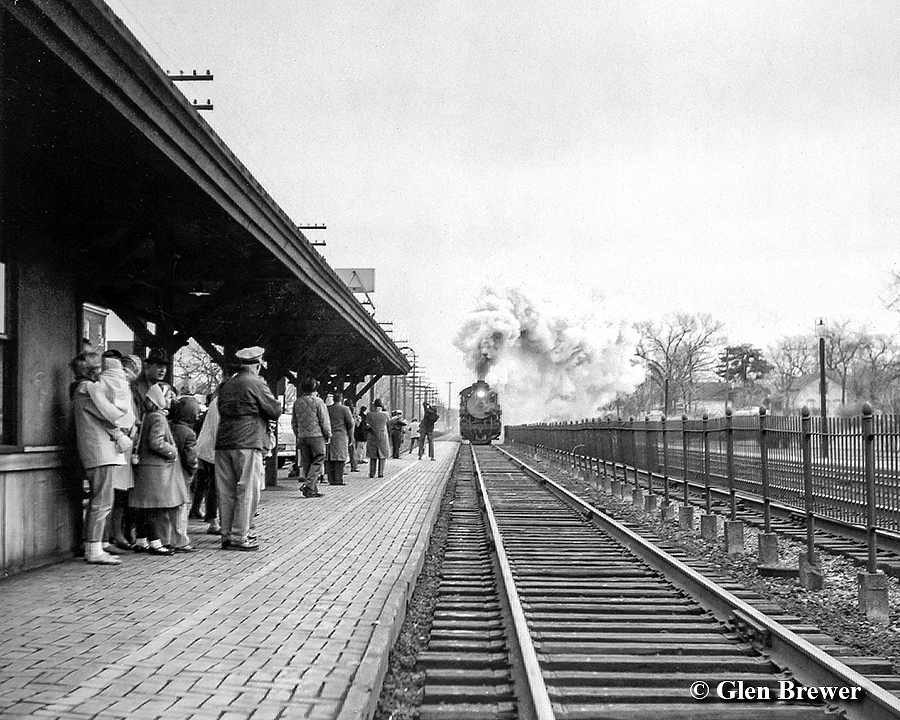 At the end of the glory days of mainline steam, the last opportunities near me, were provided by the steam program of the Chicago, Burlington & Quincy. Following My First Fan-trip behind Burlington's double headed special, with Northern 5632 and Colorado type 6315, I was determined to see what else the CB&Q had to offer. That opportunity presented itself only a few months later: a Santa Claus special train running from Chicago to Ottawa, Illinois and return. This Illini Railroad Club sponsored special featured a third locomotive for me, 2-8-2 Number 4960. Once again, despite severely limited resources, I just had to go.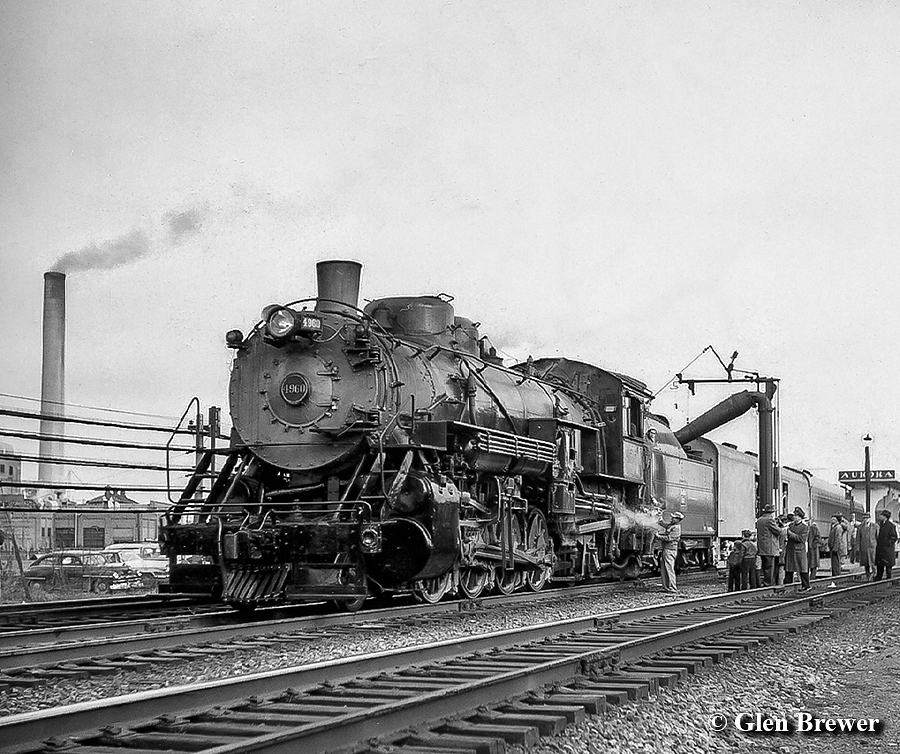 Mikado 4960 was one of 488 workhorse 2-8-2s owned by the Burlington. The locomotive was built by Baldwin in 1923. Burlington classified it as O-1A, and in all there were 148 locomotives of this class. Four O-1As survive today including the 4960 which was extensively rebuilt by the Grand Canyon Railroad and still sees occasional use there.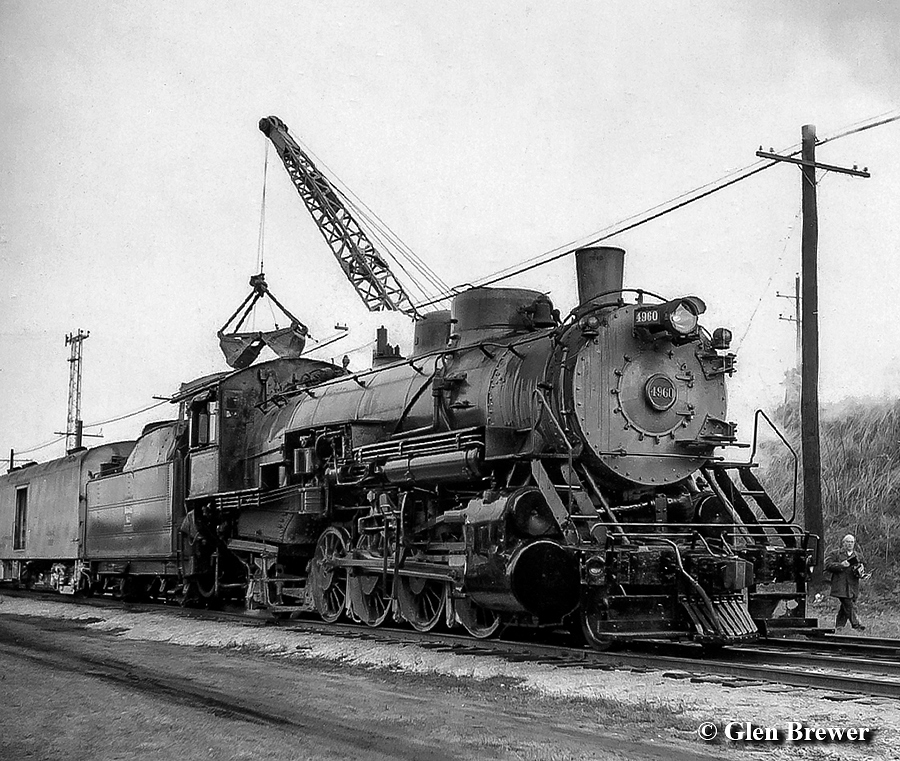 Under the presidency of Harry C. Murphy, who succeeded Ralph Budd in 1949, Burlington kept a few steam locomotives around long after most railroads in the US had sent theirs off to scrap. These were either used in the steam program, started in 1958, or were slated for some kind of preservation. The steam program lasted until Mr. Murphy retired in 1965 after which it was quickly cancelled.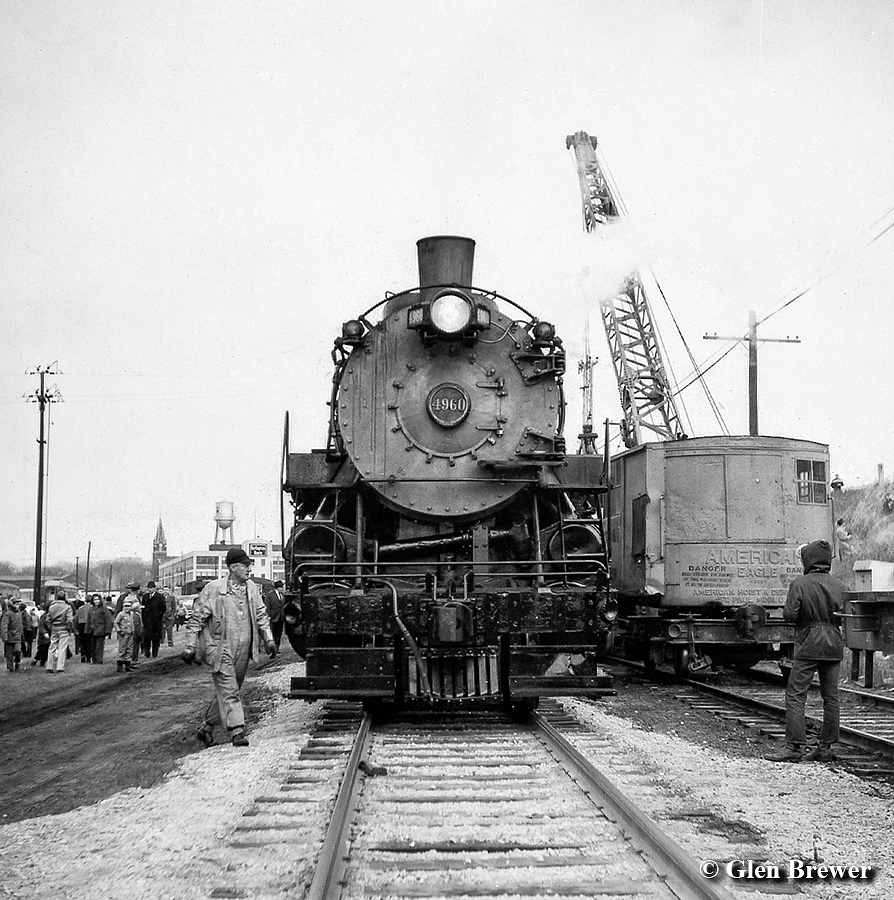 But Sunday, December 6, 1959 steam was alive. It was a typical December day in Illinois: cold, damp and overcast. I drove my parents' 1950 Chevrolet over to the nearest place I could board the special: Downers Grove. Yes, I couldn't help thinking how nearby was the home of EMD, that bustling producer of steam locomotive replacements.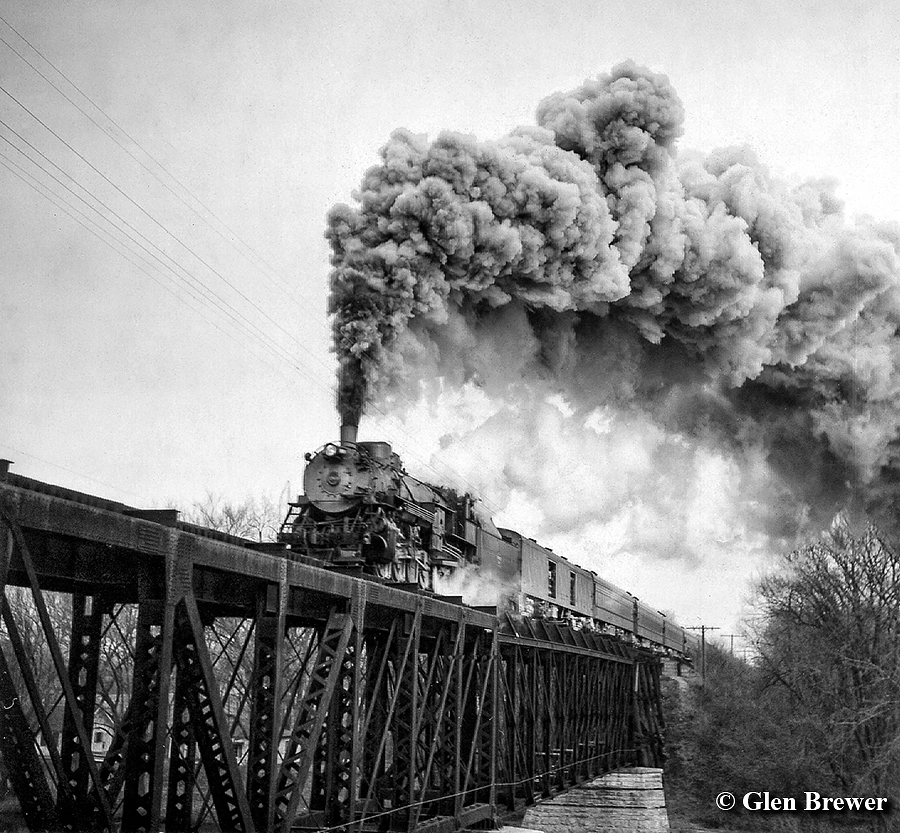 We didn't have far to go before our first stop in Aurora. This was a prolonged stop where not only passengers were boarded, but the engine was provided with coal and water. There was time to step off for a few pictures.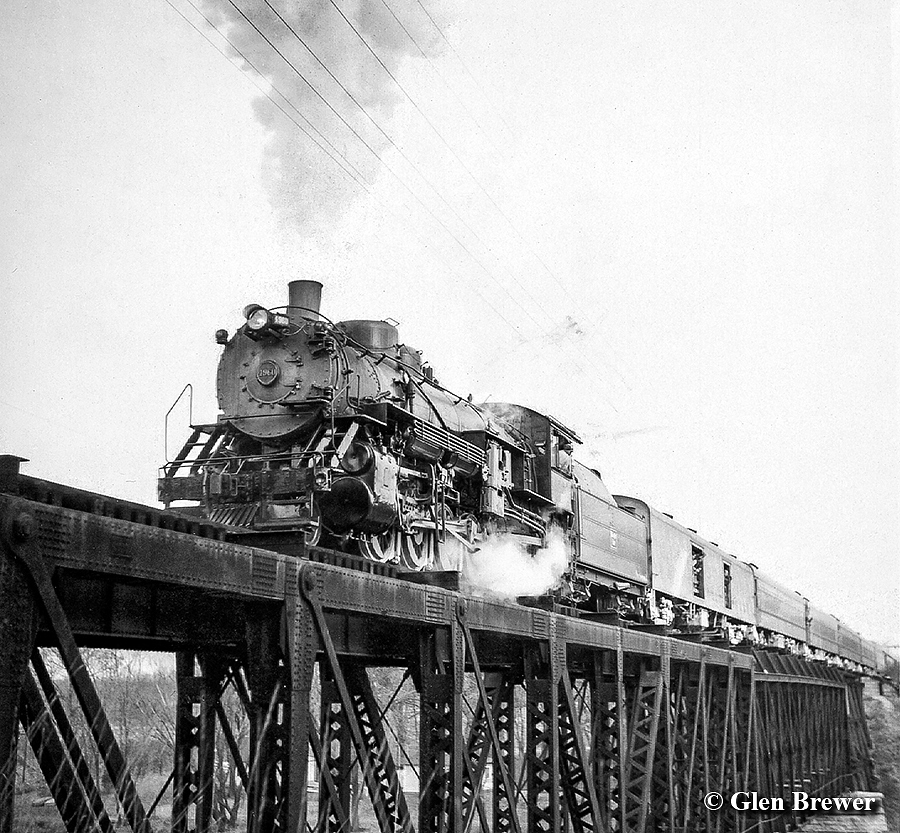 After we were underway again, I soon discovered the Dutch door. This vantage is far superior to a seat for seeing, photographing and listening to our locomotive. This, of course, was well known to a train full of rail-fans, so space was very limited. It was a bit disturbing, however, when occasionally a slight mist would hit me in the face while I was hanging out of the door peering ahead. Perhaps the well occupied baggage car up front would have been a better choice, but I couldn't get near the open baggage doors.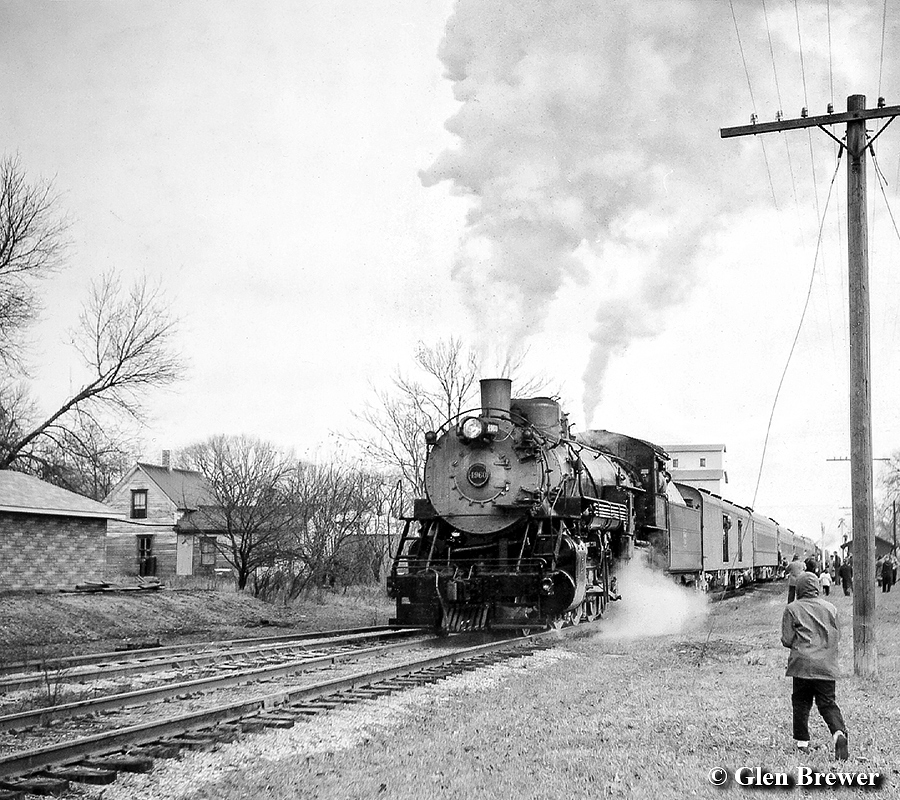 Our route followed the Fox River all the way between Aurora and Ottawa where the Fox joins the Illinois River. Several run-bys, or movie-runs, were scheduled. Our first was at the railroad's bridge over the Fox River at Sheridan, Illinois, a small town named for Civil War General Philip Sheridan. The river crossing was a well chosen location – probably the best photo opportunity on the trip.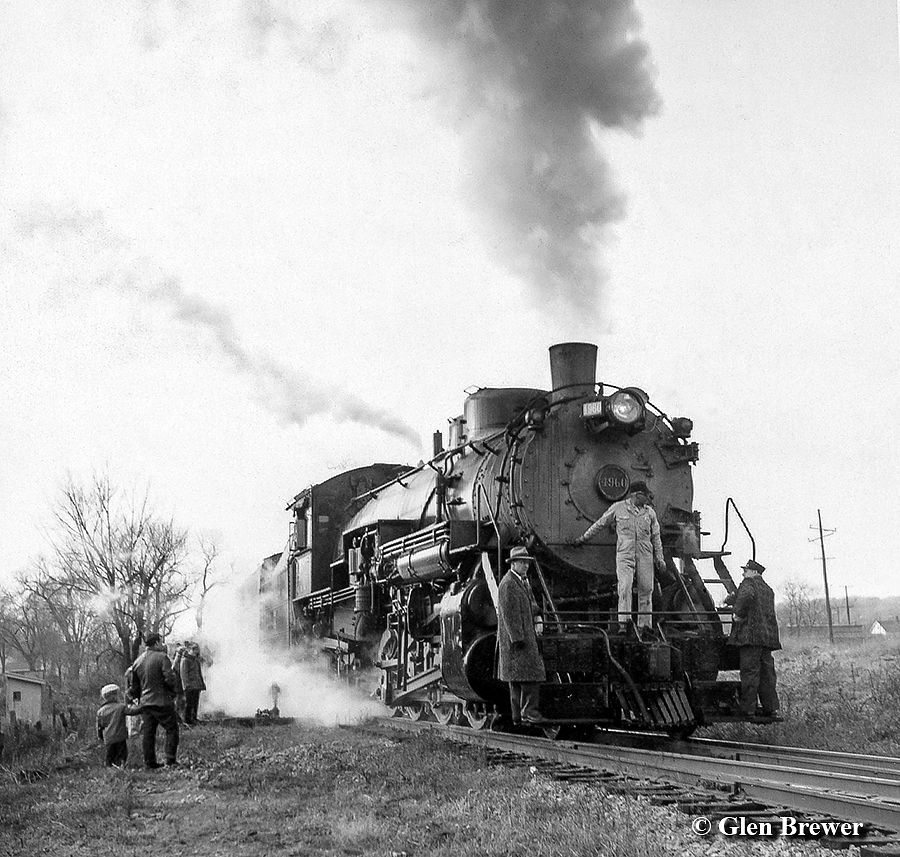 On another movie run, our train stopped just outside a small farming village and unloaded all those who wanted to step off the warm train into the cool winter weather. A rather large crowd spread out along the tracks – many more people than lived in the nearby community. We stood there along the right-of-way with a harvested corn field behind us and a country road on the far side of the tracks while our train backed up, completly out of sight, for a run-by. It was quite amusing to see the quizzical looks on the faces of occupants of passing automobiles and trucks.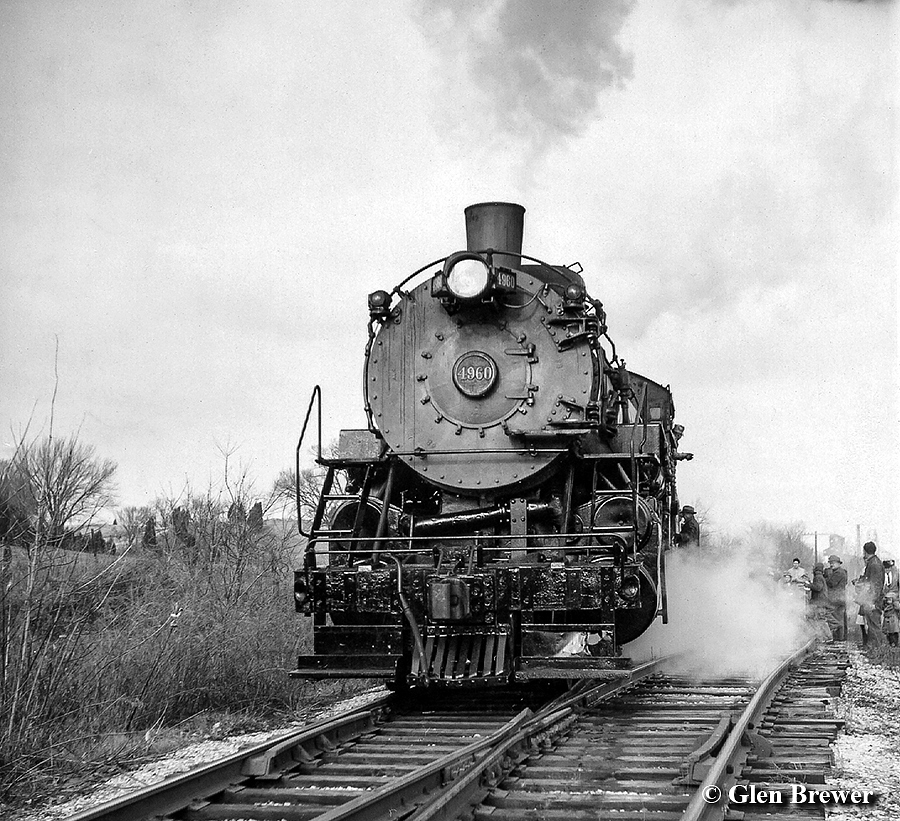 Cold, damp air is ideal for photographing steam locomotives, the steam cools quickly and visibly adding to the drama. Standing behind me in the photo lineup was an army sergeant with a booming voice and a younger sailor. I remember the sailor asking the sergeant, "Why is the smoke white?" In an authoritative voice, the old sarge replied, "They must burn anthracite coal."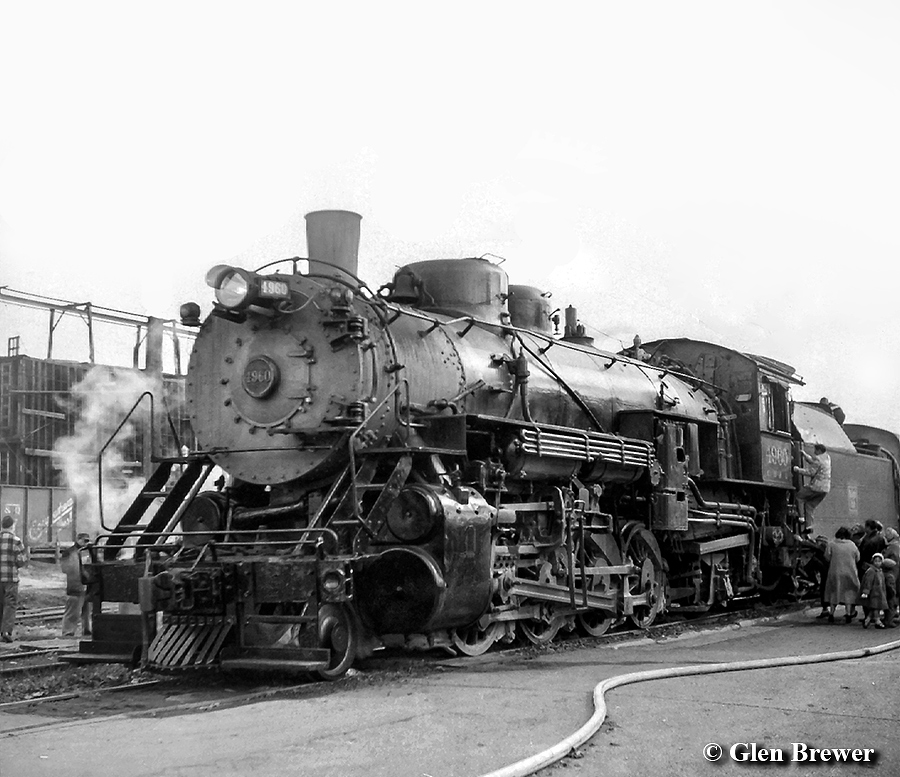 By-and-by we arrived in Ottawa. Water service facilities were no longer available, so after turning the locomotive, the tender was filled from a single fire hose. It proved to be a slow process.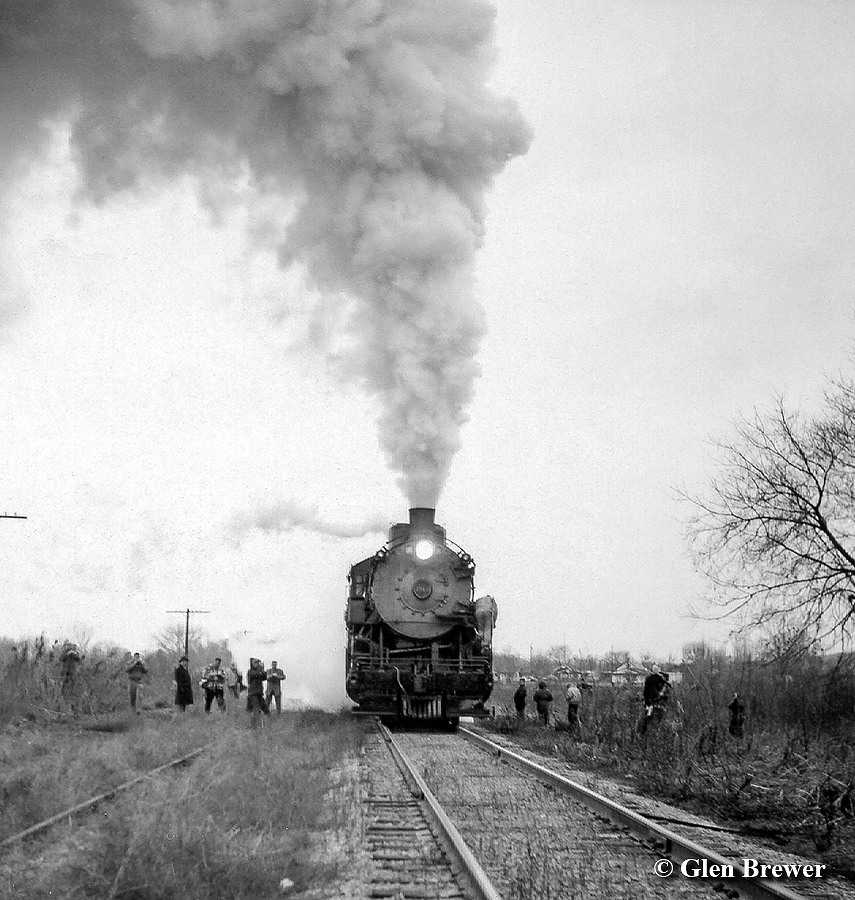 This, my second fan-trip, ended without incident -- unlike the first which suffered an engine failure on the road. We arrived back in Downers Grove more or less on time, and all was well. Still my appetite for steam was far from quenched. I rode several times more behind each of Burlington's famous pair (4960 and 5632), and I have traveled behind 4960 on the Grand Canyon Railroad as well.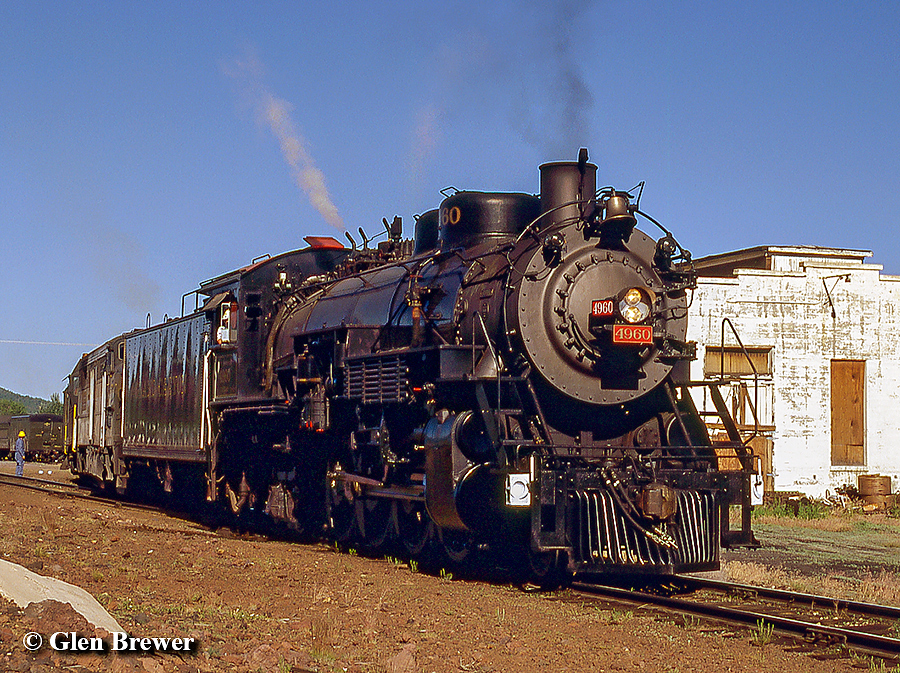 4960 on the Grand Canyon Railroad looks a bit different.
-- 30 --
Also see: My First Fan-trip Not one but two big steamers.